Discover

Our Facilities

Sonora Resort is a limitless playground with world-class amenities. Sit back and relax in an Adirondack chair next to the firepit at Storey creek. Or soak in your surroundings in our oceanside mineral pools or rooftop hot tubs. From tennis and fly fishing to putting greens and our movie theatre, there is something for all of our guests. 

Sonora guests enjoy complimentary use of our facilities with their stay.

Explore the property map.
Supporting Text
Tennis Court & Basketball Hoop
Whatever the weather, the covered tennis court and basketball hoop are primed for play. On sunny days, it's cool and breezy and on rainy days, it's a dry place to be active. Racquets and balls are supplied — you'll find them in the wooden shed next to the entrance.
Supporting Text
Swimming Pool & Mineral Pools
Outdoors, overlooking the ocean, our heated swimming pool and spa mineral pools are beautiful places to while away a sunny day with a good book. You'll find towels, lifejackets and snacks for the pool at the Gear Room.
Image Slideshow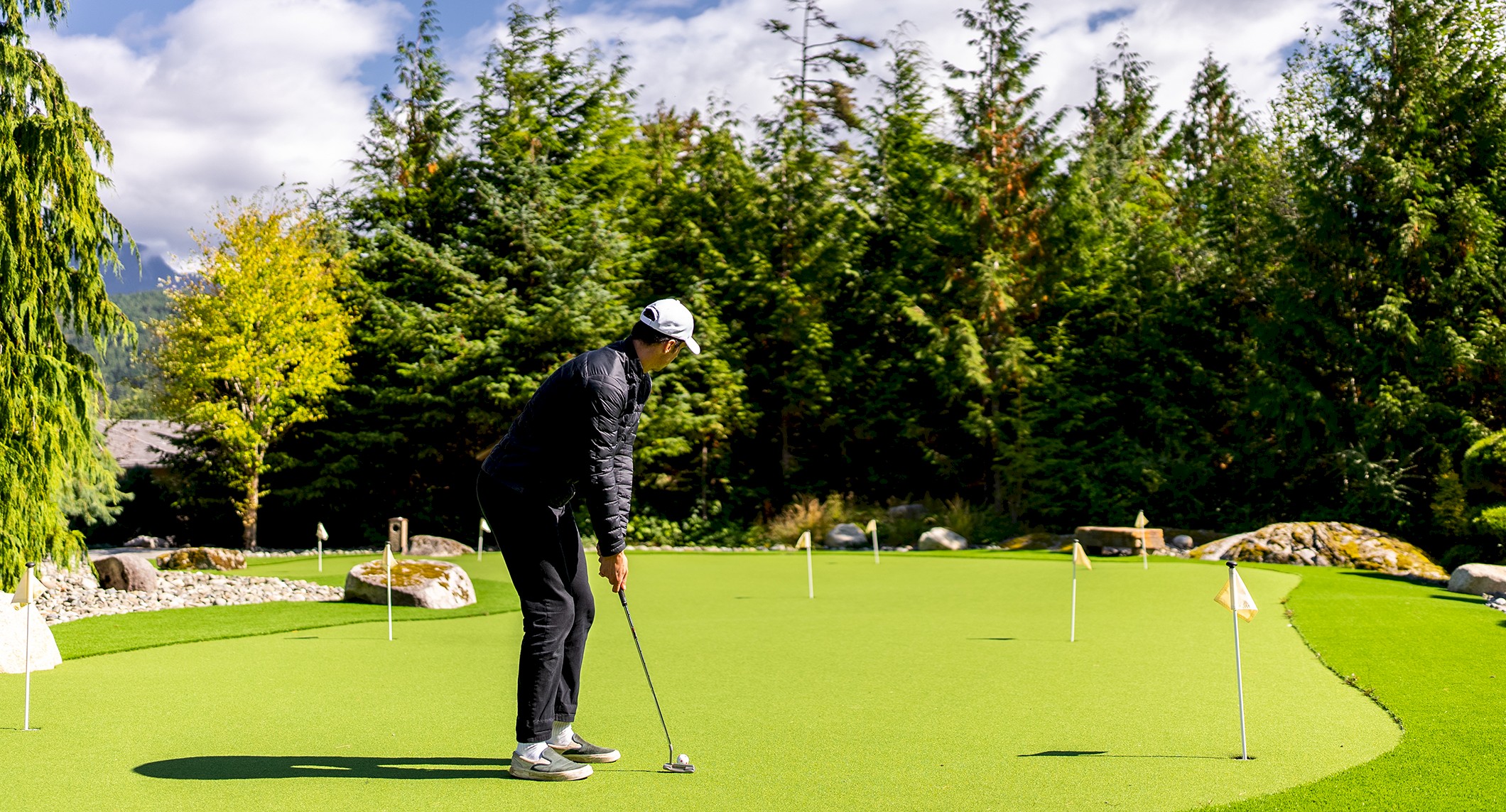 Supporting Text
Putting Green
Behind the cedar longhouse, our nine-hole putting green lets you practice your short game. Putters and balls are located inside the wooden shed on the green.
Supporting Text
Fitness Centre
With cardio machines facing floor-to-ceiling windows and views of the grounds, indoor workouts don't get any more idyllic. Fully equipped, our fitness centre also includes weight machines, free weights, kettlebells, bands, medicine balls and a separate stretch studio.
Supporting Text
Conservatory
The conservatory blooms with a magical sense of wonder. Be sure to sit back and enjoy herbal tea or coffee in this inspiring garden setting. It's another element of tranquillity that elevates the Sonora experience.
Image Slideshow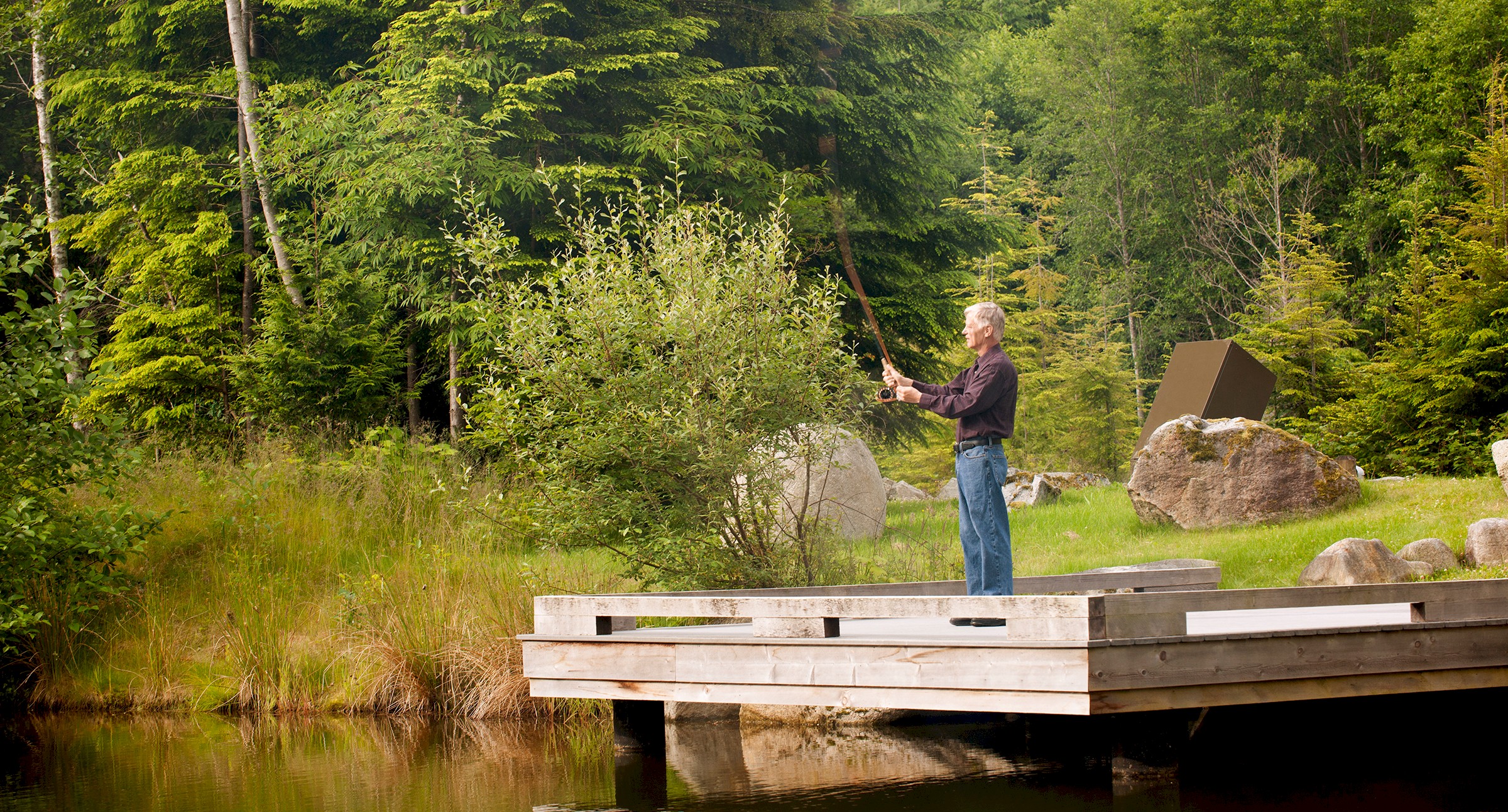 Supporting Text
Fly Fishing Ponds
With two well-stocked trout ponds and fly fishing rods or spin casting rods available at the dock station, we have everything you need for fishing onsite. The rainbow trout stocked in these ponds are for catch-and-release only. A formal, 1-hour fly fishing lesson can also be arranged with an instructor.
Supporting Text
Movie Theatre & Games Room
The Tyee Lodge is home to our 12-seat cinema, complete with an old-fashioned popcorn machine, satellite TV and more than 350 titles. In the main lodge, our Games Room provides endless entertainment with pool, shuffleboard and foosball tables, as well as gaming consoles. There are also two golf simulators which, using virtual technology, allow you to tee off at the world's greatest courses without leaving Sonora. Pick the place, your perfect Titleist club and play on.
Supporting Text
Storey Pointe Fire Pit
After an exhilarating day of adventure, the outdoor fire pit at Storey Pointe provides a picturesque spot to unwind with a mug of hot cocoa. Pull up an Adirondack chair and swap stories or lap up the soft sounds of Sonora at night.
Supporting Text
Business Centre & Workstations
The Innes Conference Centre is home to distinct spaces that are available for private meetings. The Centre also hosts five workstations that are available for guests, overlooking the garden with full printing, and scanning services.


 
Image Slideshow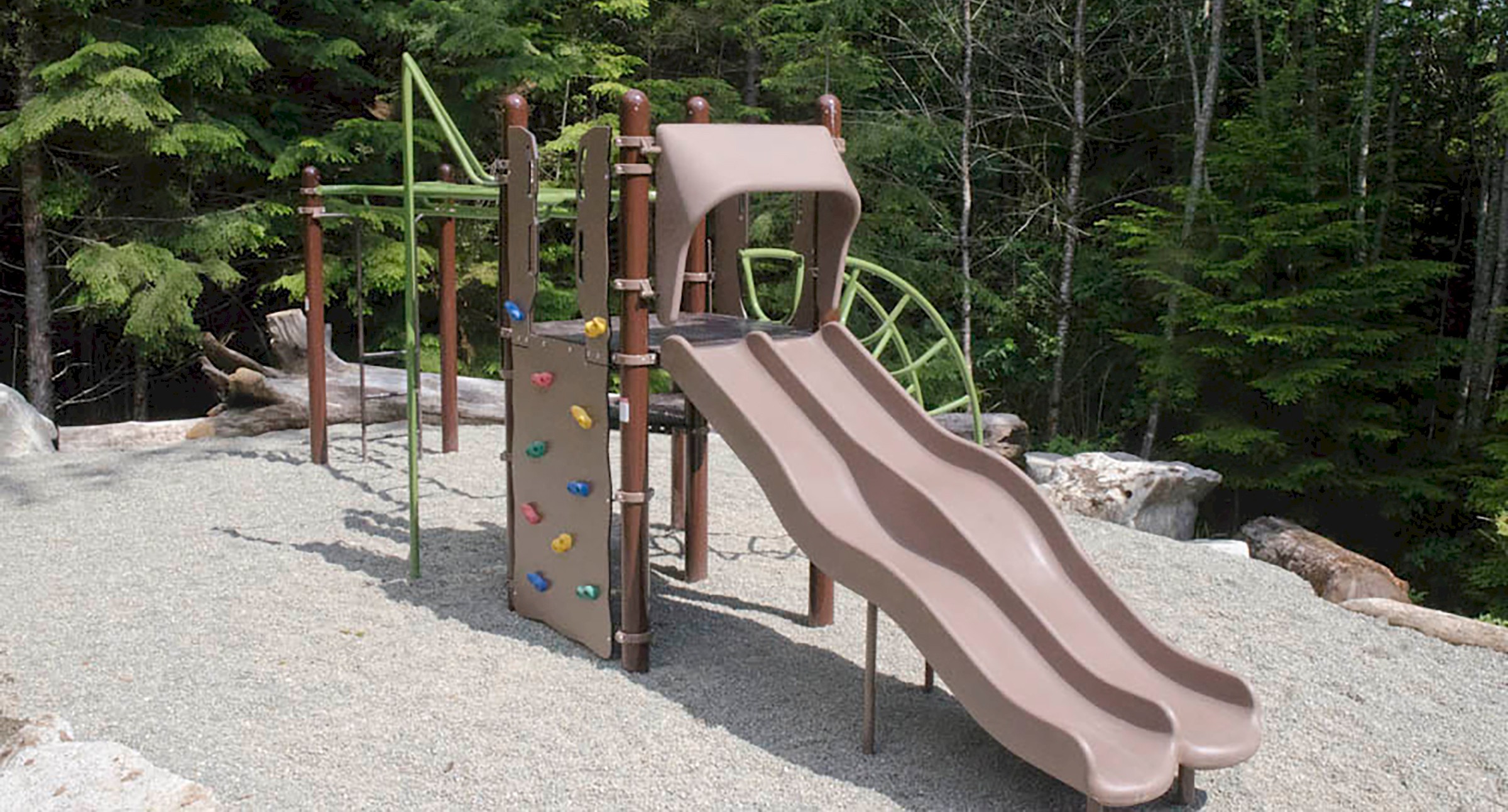 Supporting Text
Eaglet's Perch Jungle Gym
Surrounded by the beauty of nature, this is the perfect spot for our youngest Sonora guests to play. Eaglet's Perch is an outdoor jungle gym with plenty of places to climb, swing, and slide. Because of the wildlife on Sonora Island, children must have adult supervision.
Supporting Text
Other Things to Do On-Island
Supporting Text
Discovery Islands Viewpoint
Located just a short 5 minute walk away from the main resort area, the Discovery Islands Gazebo and Viewpoint are perched overlooking Innes passage and the Gillard Islands. Here, Steller sea lions line the channels as they fish for salmon passing through the narrow waterways. Wander across the footbridge and wild forest trail on the small island to the opposite shoreline to see the tidal rapids up close and capture stunning photos of these massive 2000lb sea lions putting on a show.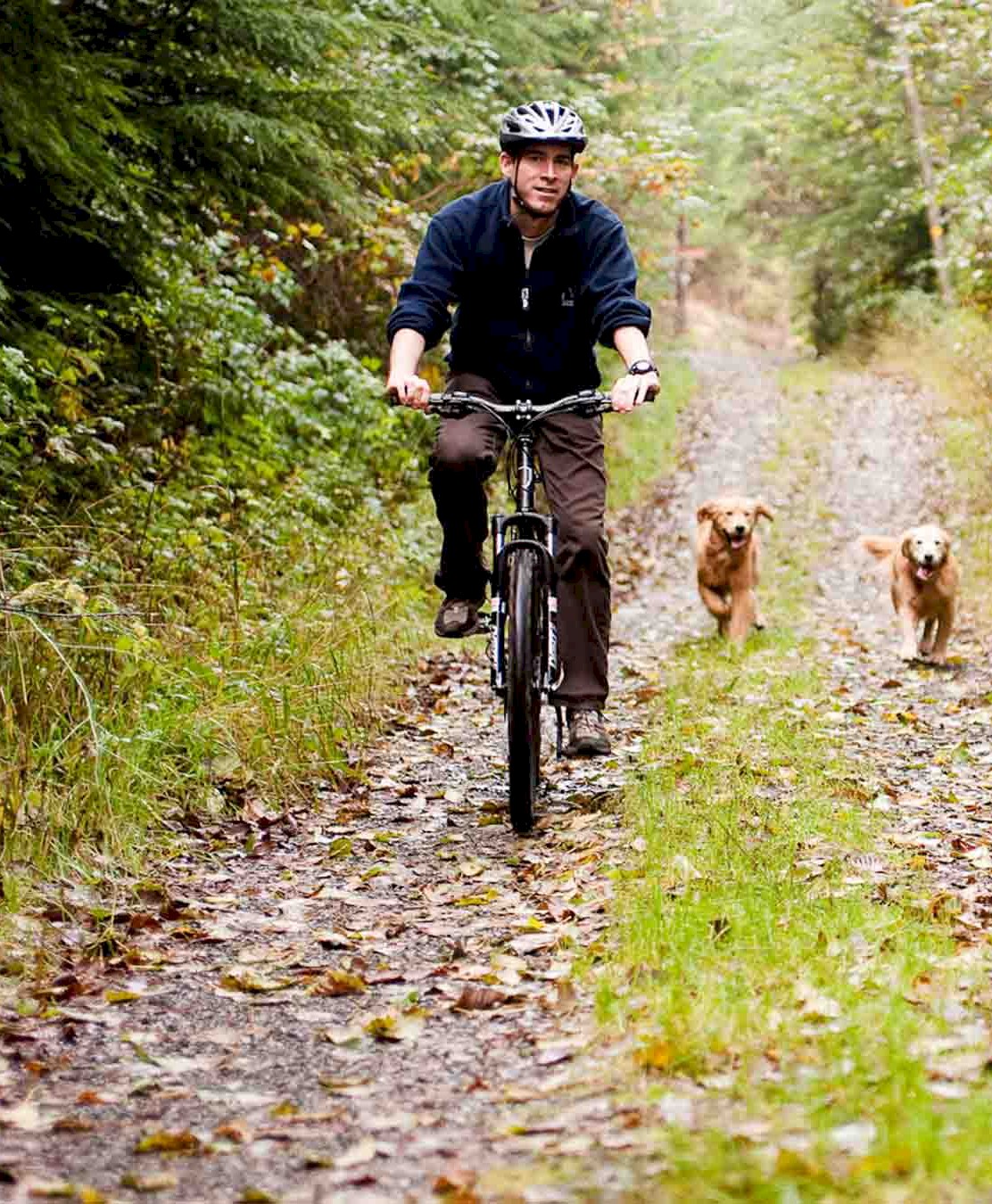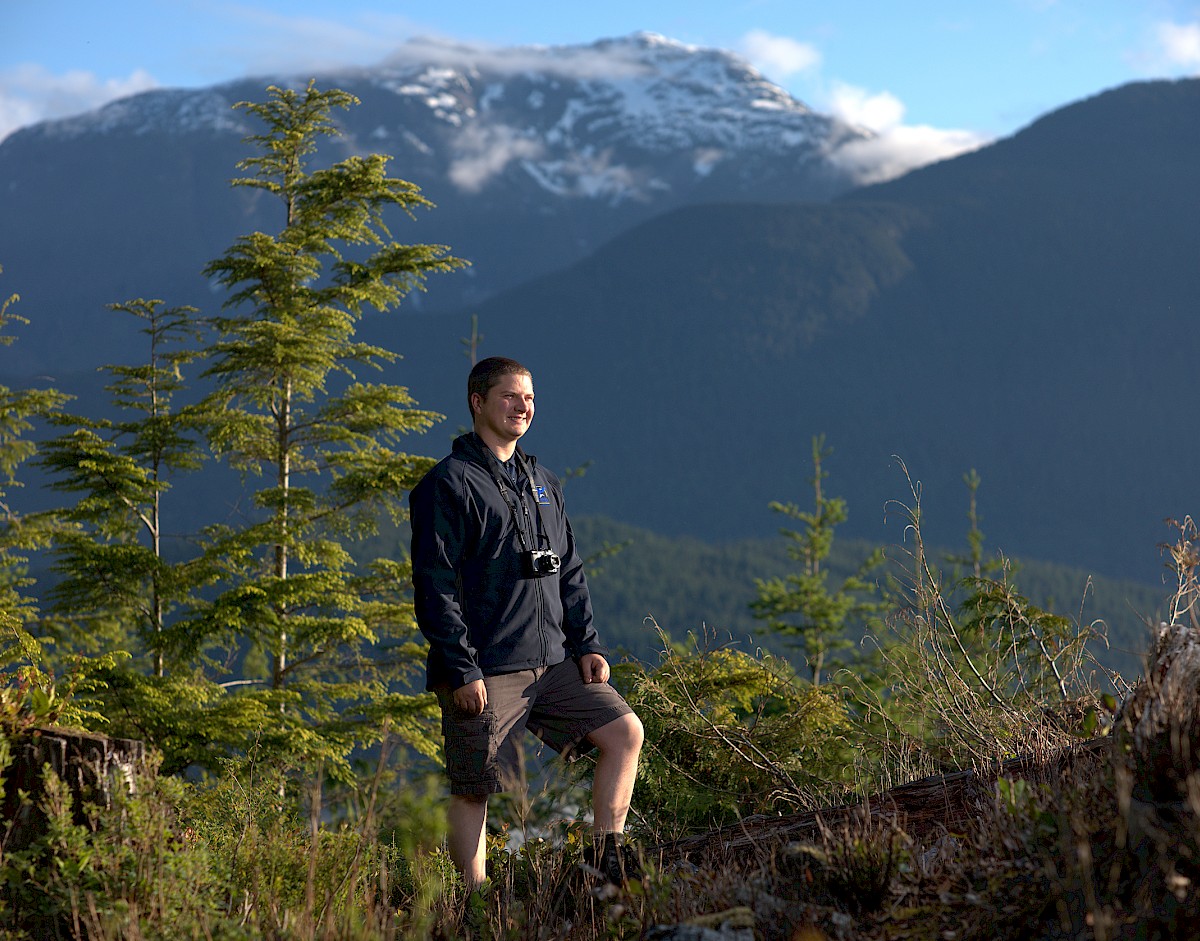 Supporting Text
Hiking & Biking Trails
Well-marked hiking and biking trails meander through the lush Pacific rainforest of Sonora Island. Shorter loops take you through the woods to lookout points, while a longer 5-kilometre hike, following an old logging road, leads to Florence Lake where you can picnic and swim. Light hiking boots or running shoes are recommended for all trails, and bringing along a set of bear bells is also a good idea. For your safety, let the gift shop know where you are headed and your estimated return time.
Image Slideshow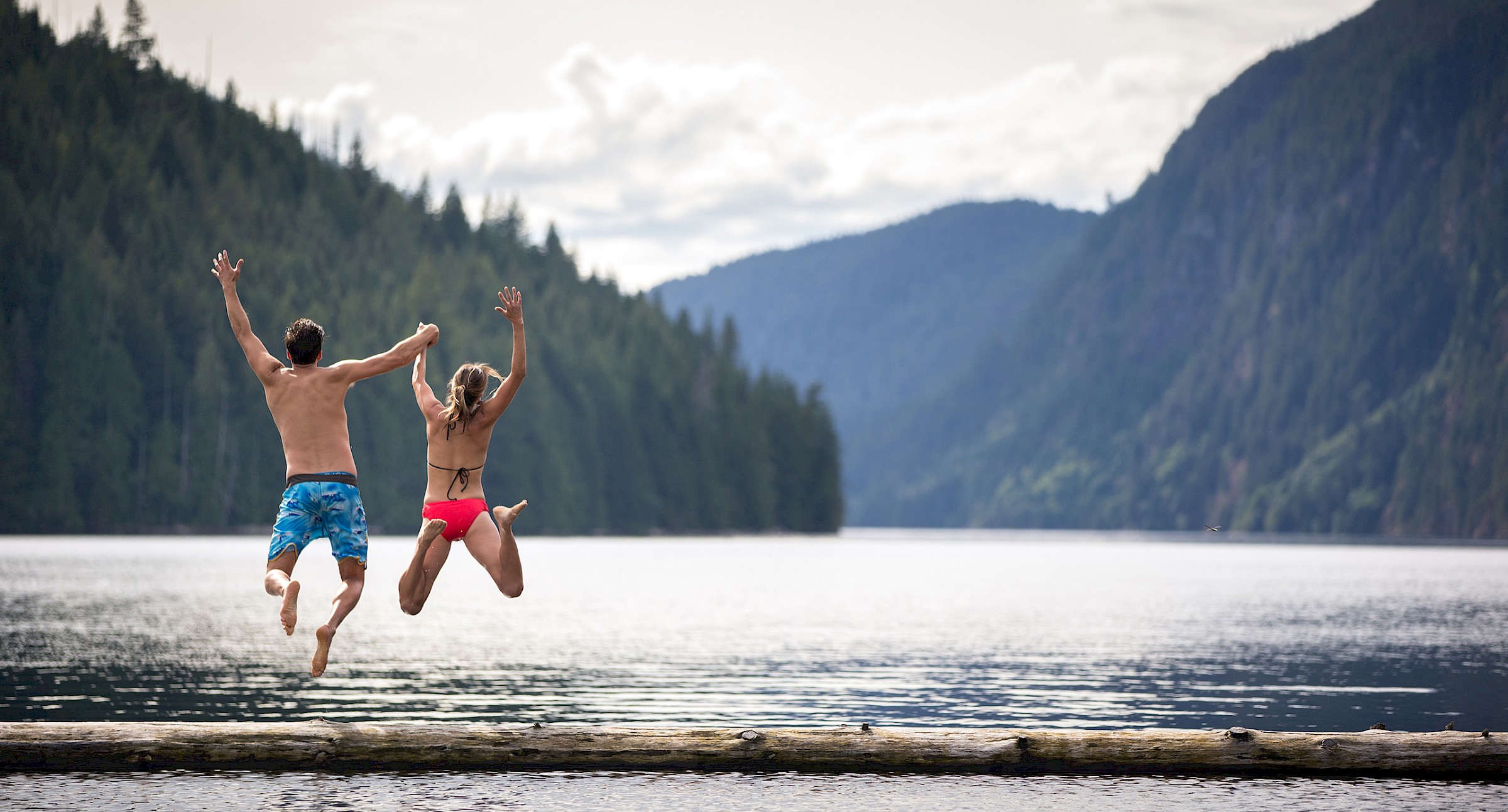 Supporting Text
Florence Lake
Florence Lake is located 5km away from the main resort area, or about a one-and-a-half-hour hike from the resort. Enjoy a refreshing swim off of the dock with swimming ladders, or bask in the sun in the picnic area. Washroom facilities are located here as well, accessible with your guest room key.
We also offer a Florence Lake Water Sports day trip with a vehicle shuttle to Florence Lake, the use of canoes or stand-up paddleboards, and a picnic lunch.