Lead Image
1 December 2018

Gingerbread Cookies

Tis the season for festive lights, watching joyful movies, warm holiday greetings, and (this year) staying home so you can keep yourself, your family, and your community safe. It's the perfect opportunity to find inventive ways to observe some of our favorite holiday traditions, and what more so than baking the iconic Gingerbread cookie?
Supporting Text
Executive Chef Justine Smith shares her twist on a Christmas classic with a delicious Gingerbread Cookie recipe. They can serve as last-minute gifts, edible holiday decorations, a fun activity to pass the time, or a way to satisfy your sweet tooth after Christmas dinner.
From our table to yours,
Sonora Resort.
Supporting Image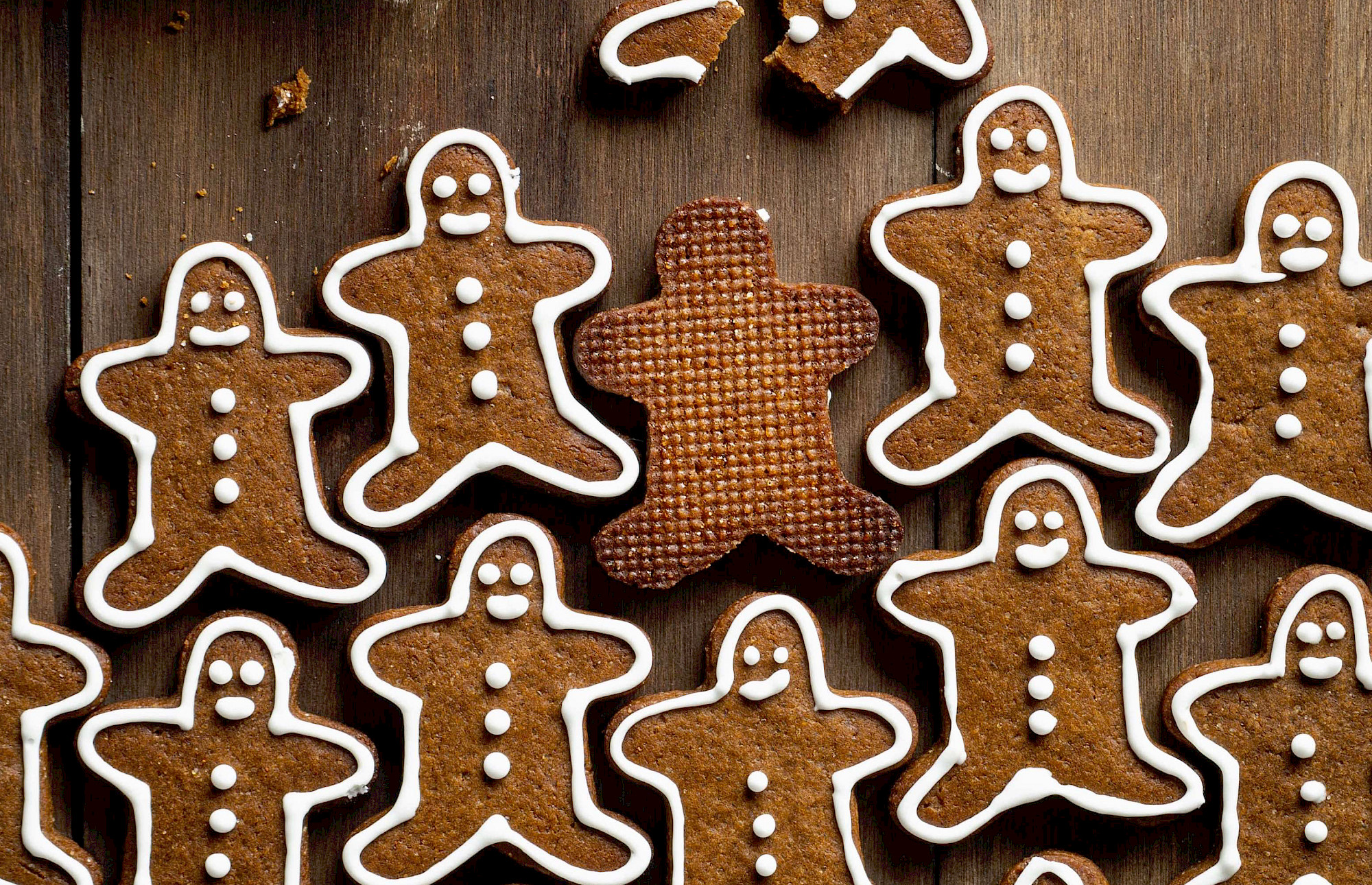 Supporting Text
Gingerbread Cookies
Makes two dozen cookies
 
1 cup soft butter
¾ cup brown sugar
¼ cup white sugar
1 cup molasses
1 egg
1 teaspoon vanilla extract
5 cups all purpose flour
1 ½ teaspoon baking soda
1 teaspoon salt
3/4 tablespoon ground ginger
3/4 tablespoon ground cinnamon
½ teaspoon ground allspice
½ teaspoon ground clove
 
Cream the butter and both sugars until light and fluffy with the paddle attachment in a stand mixer, then add the molasses and cream 2 minutes further on medium speed. Add the egg and vanilla extract and mix to thoroughly combine. Mix all dry ingredients together and sift into a separate bowl. Add half of the dry of ingredients and mix on low for 10 seconds then add the remaining dry ingredients and mix just to combine. Remove from the mixing bowl, wrap in saran wrap and place in the refrigerator for a minimum 3 hours before rolling.
When ready to roll, on a lightly floured surface roll the dough out to 1/8 of an inch thick, punch out shapes with your preferred cookie cutter and place on a parchment lined baking sheet. Bake in a 350° oven for 7-9 minutes, let cool on a wire rack and decorate with royal icing!
Royal Icing
Makes 500 millilitres
3 egg whites
2 cups icing sugar
Place the egg whites in a stand mixer and mix on low until egg whites are frothy. Sift the icing sugar before adding to the mixer with the egg whites. Continue to mix on medium low until icing is thickened and glossy. If adding colourings or flavourings split the icing into small bowls and mix in your additions at this point as well as adjust with a few drops of water if you desire a thinner consistency. Place into pastry bags for decorating the cookies and get creative!
See all news